Lasix Forum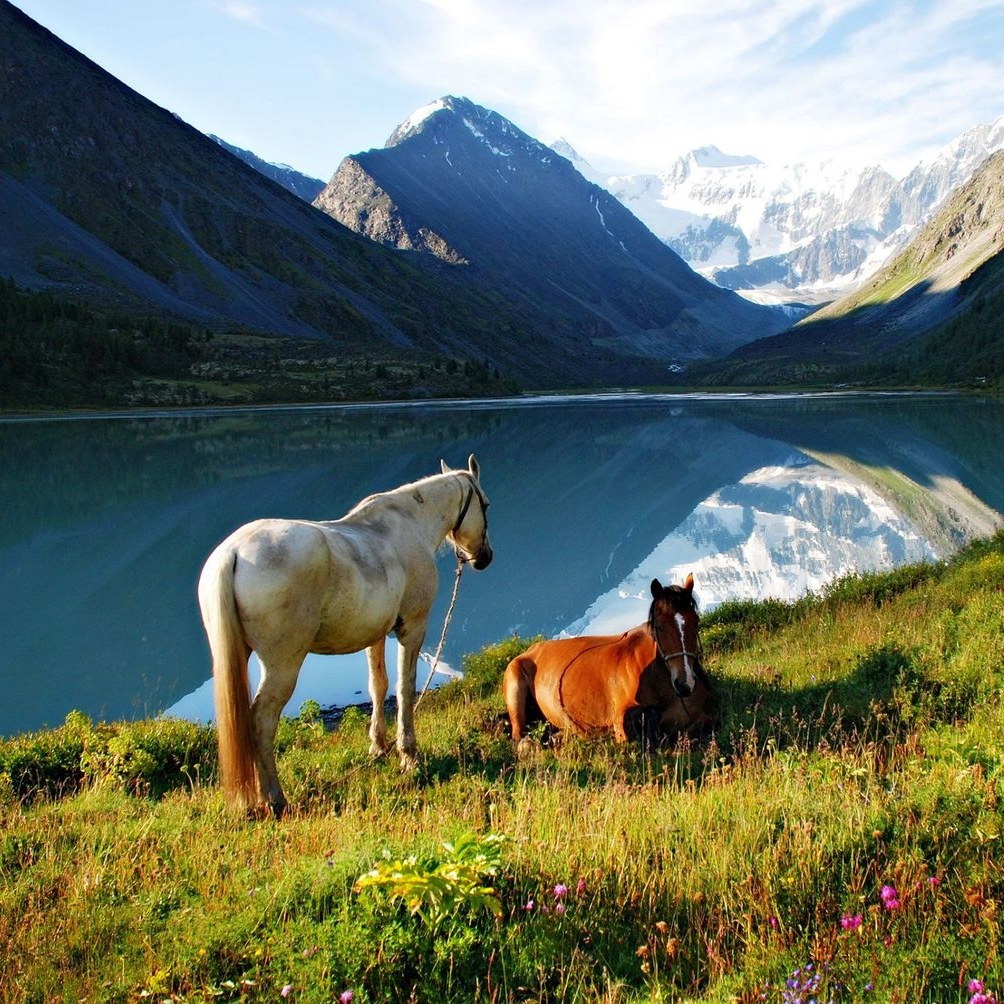 by
Glenye Cain Oakford
August 27, 2014 Read more >>
---
Dr. Sinatra`s commentary:
Governor Jones' ideas resonated with me. As a physician, breeder, and thoroughbred racer for many years, I was particularly interested in his views on the use of Lasix. I believe he is correct when he says that "giving Lasix to a horse in a proper dosage is like giving someone a proper dosage of aspirin. It would help their headache. I'm not convinced that it makes horses, in the long run, run faster. I think it gives them the opportunity to run to their capability."
Some horses will require Lasix. And others simply won't.
My approach to horse health, and the equines that I race, draws from my experience as an integrative cardiologist. For my patients, I learned to use the best of both worlds. That means using the best that conventional medicine has to offer as well as the best that complementary medicine brings to the table. Thus, I treated many of my heart patients with conventional medication and strategies but I also used nutritional supplementation to optimize their health, which often resulted in using less medication, meaning less side effects and frequently avoiding the need for surgery or hospitalization.
For my horses, I also use this strategy. They all receive a supportive high potency supplementation regime that, first of all, does no harm. It includes CoQ10, a powerful anti-inflammatory nutrient that, along with PLC-carnitine, D-ribose, and a broad spectrum vitamin E, also promotes cellular energy.
Since actively pursuing this program for several years, my trainers and I have found that we can reduce substantially the need for Lasix. I estimate that about 85 – 90 percent of my horses do not need Lasix, but the others do require assistance in order to help prevent exercise-induced pulmonary hemorrhage.
Here is where Gov. Jones' viewpoint is so valid.
The issue is not black and white. Unfortunately, Lasix does have a downside, especially if given to every single horse and in standard, large doses. The fallout can be dehydration, tying up, and electrolyte disturbances. But the horses that need Lasix should get it, and at the proper dose, particularly horses who have developed a moderate amount of bleeding or who have been "scoped" and found to be needing Lasix. A 1 – 3 cc's of Lasix will do no harm.
I have been anti-drug for years, but I recognize that this isn't – nor should it be – an all or none situation. Within healthcare guidelines – whether for horses or humans − there has to be flexibility, depending on the individual needs of the "patient." Unfortunately way too many horses are getting Lasix that really don't need it and could spoil the 10% of horses who really do need it.
---
For another excellent article on Lasix, see:
---
by Daniel Ross
,
theguardian.com
, Sunday 31 August 2014 07.00 EDT It may be performance-enhancing, it may mask drugs that are, or it may be just plain cruel. Or it may be none of the above. The only certainty is that the Lasix controversy is not going away.
Read more >>
---
A Salute to Charles Cella
The staff of racehorses.com as well as many in the industry share the opinion that the use of Salix (or Lasix as it is commonly known) has severely effected the sport in a negative way. Salix (the formal medical name is furosemide) is a diuretic commonly used to treat and prevent bleeding in lungs. Over time, this has led to a weaker breed of horse and has led to the development of horses who are not able to withstand the respiratory stress. This stress leads to bleeding caused by increased pulmonary activity due to exertion. This topic has received a great deal of discussion in recent years. The question has been asked why trainers in the United States treat their horses with Lasix as the rule rather than the exception. According to the Daily Racing Form, approximately 95% of all entrants are treated with Lasix on race day. Comparisons to other countries (many of which do not allow Salix or other anti-bleeding medications) have become more common. In fact, German horses are not allowed to receive any medications. Those that do are not allowed to breed. Some Americans involved in racing have called for a complete ban on race day medications. The first step in this process is commonly believed to be a ban on Salix. Last year was the first year in which Breeder's Cup Juvenile races were run Lasix free. Earlier this Summer, a group of leading trainers caused a sensation when they signed a letter calling for a gradual phase out of Lasix. Almost immediately the HBPA (Horsemen's Benevolent Protective Association) issued a statement that the drug is needed and cited studies that the use of Lasix on the day of the race helps prevent bleeding and lessens the severity of bleeding in the lungs. Enter Charles Cella!!!! Cella owns Oaklawn Park in Hot Springs, Arkansas. The track announced earlier this week that it would pay a 10 percent bonus to any horse that wins a race that does not use Lasix. Remember, this is the racetrack that hosts the Arkansas Derby. The Arkansas Derby is a Grade I race that has a $1 million purse. If the winner of next April's Arkansas Derby does it Lasix-free, the owner of the horse will earn an extra $60,000. In addition to the Arkansas Derby, please remember that Oaklawn is the site of three races on the Kentucky Derby prep schedule in which points are awarded that eventually determine who will start in the Derby. I wish to salute Mr. Cella for putting his money where his mouth is and provide a financial reqard to those that look out for the best interest of the horse and the sport instead of merely worrying about winning races, no matter the effect to the horse and the sport. I would like to point out that Oaklawn was one of the last major tracks in the country to allow the race day use of Lasix. While many people are hoping that the use of Lasix and other medications on race day will be eliminated, Oaklawn is the first major track to actually do something about this growing problem. By providing an incentive to owners to run Lasix free they are taking a first step to solve one of the sport's biggest problems. Hopefully, someday all races will be won by a superior equine athlete whose winning performance is the result of a training program consisting of natural nutritional products, a customized training program and the receipt of the highest quality care instead of simply by a trainer taking shortcuts and "winning by chemistry".
©2020 – 2022 Sinatrathoroughbredracingandbreeding.com.