Scientific Studies
---
The Effect of Exercise and Nutritional Supplementation on Proinflammatory Cytokine Expression in Young Racehorses During Training
Download study
here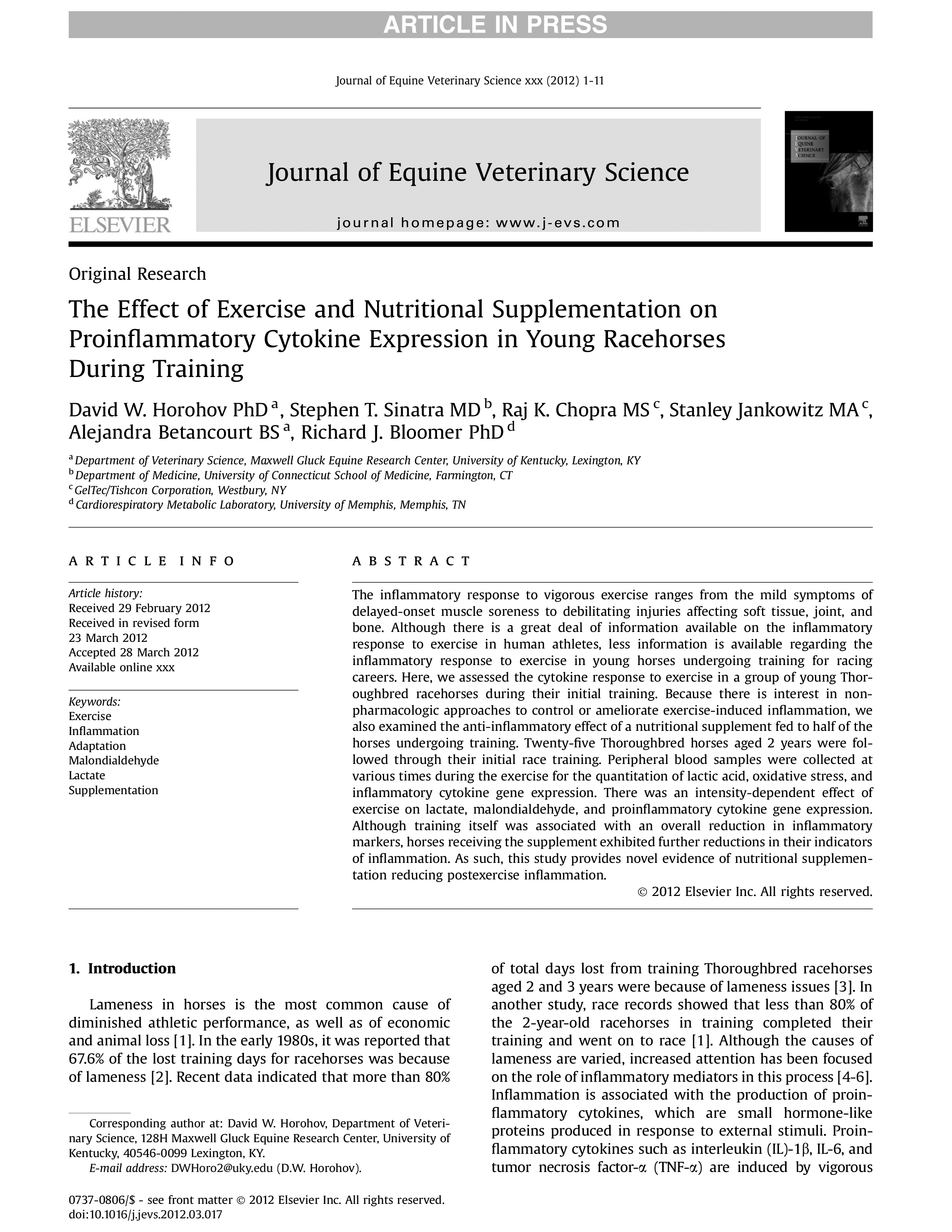 ---
Coenzyme Q10 in Equine Serum: Response to Supplementation
Download study
here
---
D-Ribose Supplementation in the Equine: Lack of Effect on Glycated Plasma Proteins Suggesting Safety in Humans
Download study here
---
Plasma Coenzyme Q10 and Tocopherols in Thoroughbred Race Horses: Effect of Coenzyme Q10 Supplementation and Exercise
Download study here
---
Dr. Sinatra Lecture at Expo West 2011 The Athlete and the Thoroughbred Race Horse Common Ground
Stephen T. Sinatra, M.D., F.A.C.C., F.A.C.N.
David Horohov, Ph.D.
Anaheim, 2011
---
Dr. Horohov Lecture at Expo West 2011 Exercise-Induced Increases In Inflammatory Cytokines In Blood Of RaceHorses Is Modulated By Supplements
David W. Horohov, Ph.D.
Maxwell H. Gluck Equine Research Center Department of Veterinary Sciences, University of Kentucky
Richard Bloomer, Ph.D.
Cardiorespiratory/Metabolic, Laboratory
Stephen Sinatra, M.D.
Sinatra Thoroughbred Racing
©2020 – 2022 Sinatrathoroughbredracingandbreeding.com.