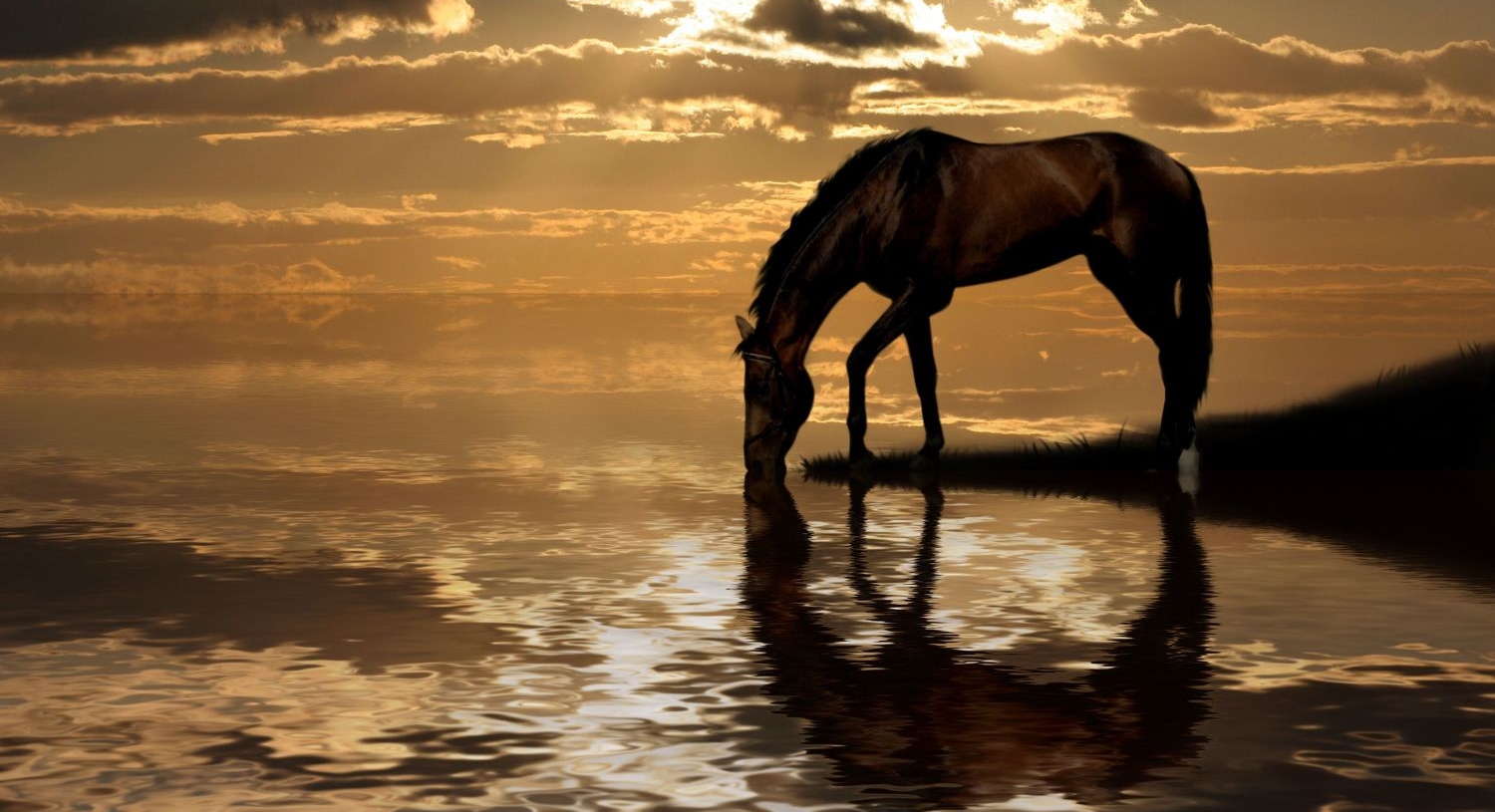 by Tom Carley
---
This week's edition of Babytalk will deal with a horse's development. I get asked almost weekly by people new to the sport, why is Kentucky the place where so many foals are raised? The answer is not because of any marketing program or because Kentucky is where the Derby is held. Rather, the answer lies under the ground. The soil in the Lexington area is richer with certain nutrients that lead to the development of the strongest bones of horses.   Therefore, when mothers eat the grass grown of this soil, it leads to the formation of a superior set of bones and other skeletal features of the baby horse due to the nutrient rich grass & natural spring water. That is why so many horse farms are in the Lexington area. The racetracks evolved naturally due to the supply of racehorses and farms.
I stumbled across an interesting website last week. The state of New York has a gambling related website that lists what medications each horse takes that is running in a stakes race. I reviewed the medications taken by each horse that raced in last week's Jockey Club Gold Cup. Only Tonalist, the winner, was prescribed no medication by a vet. I examined the list further and found horses are treated for so many ailments. I saw treatments for inflammation, dehydration, and even ulcers. Why is it that we are treating so many ailments through medication instead of finding natural ways to cure or better yet, prevent these ailments.   Horses are not robots, they have feelings. Simply masking medical issues is not the answer.
We are within 3 weeks of the Breeder's Cup. While it is a little too early to analyze individual horses, it is time to look at a few trends. Call it a modified version of the Featured Four.
I HATE WHEN YOUNG HORSE'S TRAVEL. We all remember the annual vacation as a child growing up. While we enjoyed the destination, we hated the trip. Why? It was cramped, travelling took a lot out of us and we were taken off our daily schedule of eating, sleeping, etc. The same is true of a horse. Think of how traumatic it must be for a horse to fly from the East Coast to California. Now combine this with the change in climate and being removed from the familiar conditions as the same horses in the barn (roommates), to a new groom, to harder or softer water as well as different type of hay and you see how a young horse just might not travel so well. There is a reason that horses in the Breeder's Cup races held in California seem to the have a home course advantage. Zenyatta lost when she travelled to Kentucky. Richard Mandella won 4 Breeders Cup Races one year at Santa Anita, yet has rarely run well when he ships East.
MANY HORSES WILL FACE A FULL FIELD FOR THE FIRST TIME  This column has detailed how field sizes have declined over the years. With the popularity of the Breeder's Cup races, connections want to run their horses in these races. This demand leads to full fields of at least 10 horses. Larger fields cause traffic issues and longer wait times in the starting gate. All things to consider when handicapping the races in 3 weeks.
NO LASIX   This can't be overstated. I described this last week and mention it again because of its importance. There is a reason that some tracks pay a premium to horses that win races without Lasix. While it may be difficult to see on paper how a horse will perform without Lasix look at the horses during the post parade. Who appears to be sweating more? Who appears to be thin? Whose coat is not as shiny?
HORSERACING 101
Remember, next week is the introduction of the website's new feature, Horseracing 101. This will be taught in a class like manner and each week will evaluate certain features to take the newcomer from someone knowing nothing about the sport to a person who next May, will be able to participate in conversations at their Derby party. I am still developing a syllabus (no gum chewing in class please), but the initial outline looks like this:
Week 1  Racing, what where and why
Week 2 Types of races  claiming to Grade I
Week 3  Pace makes the race
Week 4 How does a trainer decide what race to run a horse in
A shorter column this week. Definitely needed as we get ready for the work we will undertake in Horseracing 101. Rest up and let's get ready for some fun next week as you will have two columns to review weekly.