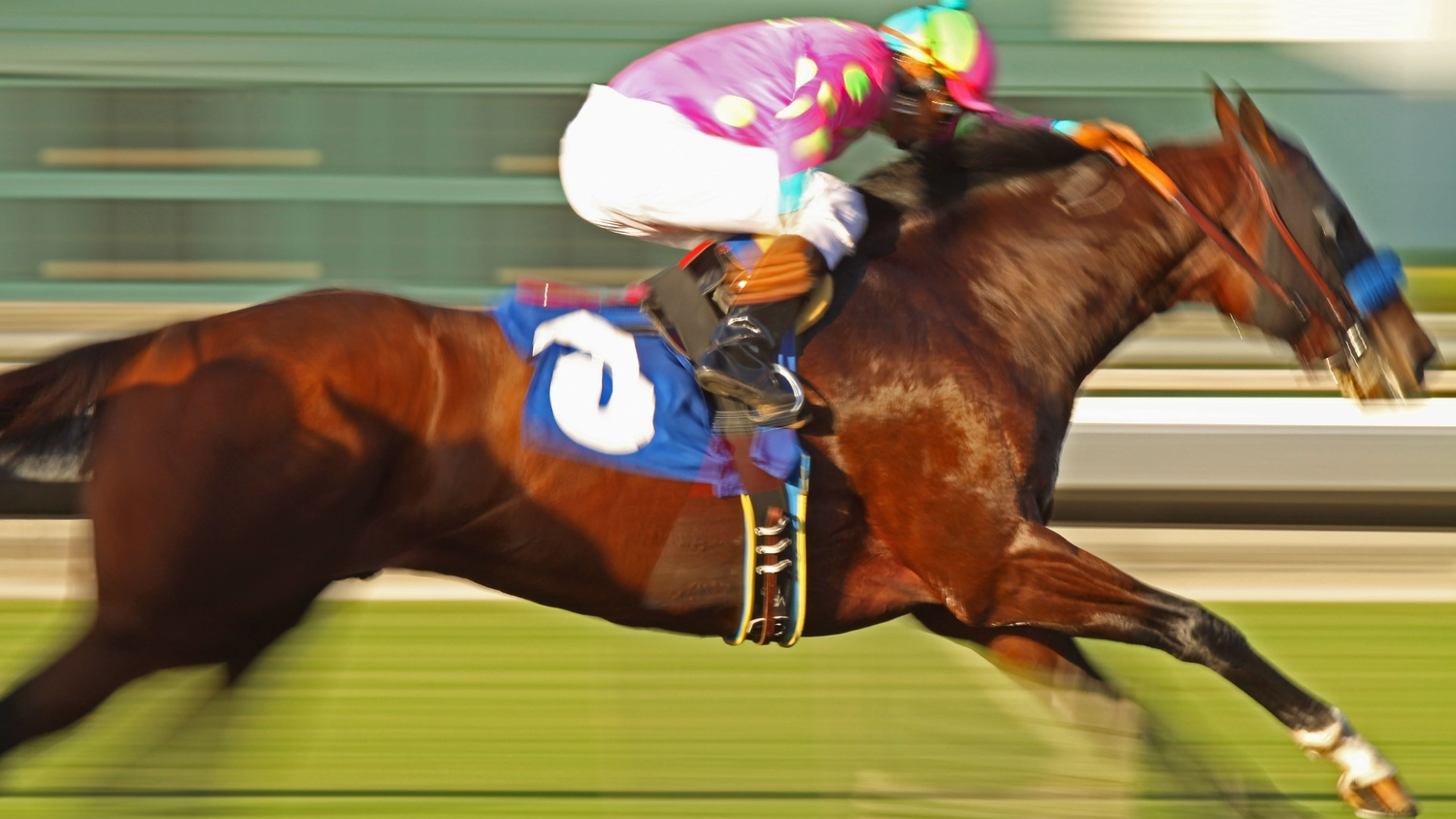 By Tom Carley
---
The KENTUCKY DERBY is 39 days from today. This weekend has 3 major stakes races (UAE DERBY, FLORIDA DERBY and LOUISANA DERBY). These races will go a long way in determining who will be the favorite 4 weeks from now when we all turn out attention to Louisville.
This week's Featured Four races:
I. Stakes Recap
There were two stakes races for 3-year-olds over the past weekend.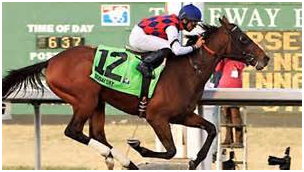 SPIRAL STAKES 50 Points
This 1 1/8 mile (9 furlong), Grade 3 stakes for a purse of $550K was held at Northern Kentucky's Turfway Park on the polytrack with a questionable field of contenders (who really wants their Derby resume to include Turfway Park? However, since Animal Kingdom prepped at Turfway and then won the KENTUCKY DERBY, it can no longer be ignored.)
The race had an honest pace. Eventually Dubai Sky, trained by Bill Mott (one of the best trainers never to have won a Derby), pulled away in the stretch. My choice had been Ruler King, out of the Pletcher Barn, but Ruler King ran out of gas at the top of the stretch. Conquest Typhoon closed to hit the board. I just can't figure Conquest Typhoon out. He has as much skill on paper as any of these, but turns in one mediocre race after another. Horses that caught my eye:
Dubai Sky had won his first three races, however they were all on turf. Saturday, he switched to polytrack and showed he could master that surface. He also showed good stamina and earned enough points to be assured of a spot in the Kentucky Derby field.
POSITIVES for Dubai Sky:
Showed that the he is not simply a grass horse.
Remained undefeated in four races.
Proved he could rate and make one sustained run in a large field.
Trained by Bill Mott.
Raced in 4 path throughout the race and still won easily.
NEGATIVES for Dubai Sky:
How good is the competition he beat?
Can he run on dirt?
Has not been Triple Crown nominated. Update: Solved!! See below.
Conquest Typhoon is of good connections with Mark Casse and John Oxley. He faltered at Tampa and closed here, but could not win. I just can't figure Conquest Typhoon out.
POSITIVES for Conquest Tycoon:
Closed well to hit the board.
Backed by a good owner/trainer combination.
Should have enough points to be Derby eligible.
NEGATIVES for Conquest Typhoon:
Consistently loses to lesser horses.
Does not show much speed. Could hurt him in a large field.
Yet to show the ability to "put it together" and have a solid race.
ESPN Video: http://espn.go.com/video/clip?id=12541238
SUNLAND PARK DERBY 50 points
This Grade 3, $800K race is another 11/8 mile (9 Furlongs) Derby prep held at a lower level racetrack. When the Derby spots were determined by graded earnings, this race was of much more importance, because the purse was very high compared to other Derby preps due to the revenue from the racetrack's slots machines. This race provided much higher earnings than tougher races on the West Coast. Today, the race is a place for horses that can't win at the better racetracks (Santa Anita, Fairgrounds, and Oaklawn) to still earn Derby points. This year Firing Line lost to Dortmund in the California preps. Firing Line came to Sunland and faced a weak field that became even weaker when Baffert-trained Lord Nelson scratched. The winner's performance, after setting quick fractions, looked dominant. But who did he beat? Horses that caught my eye:
Firing Line was entered in this race after being repeatedly defeated by the best 3-year-olds in California. The equine did set quick fractions of 45.1 (half mile) and 1:09 (three-quarters mile) before galloping off to an easy victory.
POSITIVES for Firing Line:
Got a confidence boost by winning a race for the first time in quite a while.
Earned enough points to be able to set his schedule for the Derby without worrying about running hard enough in the last prep race to earn points.
Set fast fractions and showed he had plenty of stamina.
NEGATIVES for Firing Line:
Did he triumph over quality thoroughbreds?
Still has yet to beat the better horses in California.
ust does not look like a Derby horse to me.
Tiznow RJ is a Steve Asmussen-trained horse that really impressed me in the two Louisiana prep races. I really thought he could steal this race at a nice price. He did not show much in this race and proved he is just an "average" three-year-old with this crop.
POSITIVES for Tiznow RJ:
Overcame a little traffic trouble to run a distant 3rd.
NEGATIVES for Tiznow RJ:
Looked just "average" in his third consecutive race.
Desperately in need of Derby points.
Has proven he can't compete with the elite horses of this division.
II. Injury Bug Continues
As the calendar gets closer to April, horses are continuing to succumb to injuries that will keep them off of the trail to the KENTUCKY OAKS and the KENTUCKY DERBY. Just this past week, Wildcat Red, winner of the BREEDER'S CUP JUVENILE, suffered a foot injury and is now off of the Derby trail. In addition, Take Charge Brandi, a leading contender for the KENTUCKY OAKS, suffered an injury that required surgery, taking her off the KENTUCK OAKS trail. We love to watch the horses run, but many times we forget how fragile their developing bodies are.
III. Late Nominations
As explained in detail in a prior column, it is a complicated process for a horse to be nominated to the Triple Crown races. Horses can be nominated by paying a $600 fee by January 17. This year, 429 horses were nominated in this fashion. There is a second period in which an owner can nominate a horse by paying a fee of $6,000 and submitting the nomination form by the March 23 deadline. This period expired yesterday.
I always find it very interesting to see who nominates during this late-nomination period, because of the much larger (10X) fee required to nominated at this late date. Being willing to invest $6,000 compared to the $600 early fee is evidence that the connections are truly committed and believe they have a legitimate contender. Typically, only those horses that have won or placed in a Derby prep are nominated in this late-nomination period due to the risk, despite the high fee they may not earn enough Derby Qualifying points to make the field in the KENTUCKY DERBY. Remember, an owner has to finish in the top 5 at the KENTUCKY DERBY to financially break even on this late nomination investment. It costs over $200,000 to run a horse in the Derby when you include entry fee, shipping, jockey and trainer fees, travel, lodging, tickets, meals, etc.
When I look over that list of nine horses, there are a few that catch my eye:
Dubai Sky (as noted above) tried a race off the turf for the first time and won easily. Trainer Bill Mott is not one to enter a horse in the KENTUCKY DERBY just to come to Louisville. This horse still has to show that he can run on dirt, but the connections must think he can handle the surface, otherwise they would not have written the $6,000 check.
Tiz Shea D surprised me in the GOTHAM STAKES by finishing second to El Kabeir. Another Mott trained horse, the owner had no problem writing the check for the late nomination Fee. This is due to the fact that Tiz Shea D has not run often, and had only run once at the deadline of the early nominations. Since that time, this nominee has shown he can hold his own against the other horses in the 3-year-old division. I sense the connections feel that we have yet to see the best race this horse can run.
I have not seen the rest of the late nominated horses run and will allow readers to read about these horses in the Churchill Downs Press Release.
Moral of the story is to keep these nine horses in mind between now and the BELMONT STAKES. Yes, I said BELMONT STAKES, not KENTUCKY DERBY. The reason: historically, a 3-year-old equine this time of year may already be showing that he can run well at 12 furlongs even though the longest prep race has only been 9 furlongs. The hope is that he can catch the horses that have run in one or both of the preceding Triple Crown races who may be fatigued and "ripe for the picking" come BELMONT STAKES day. Remember Tonalist last year, who hadn't run in the first two legs of the Triple Crown, but was fresh and victorious in the BELMONT STAKES.