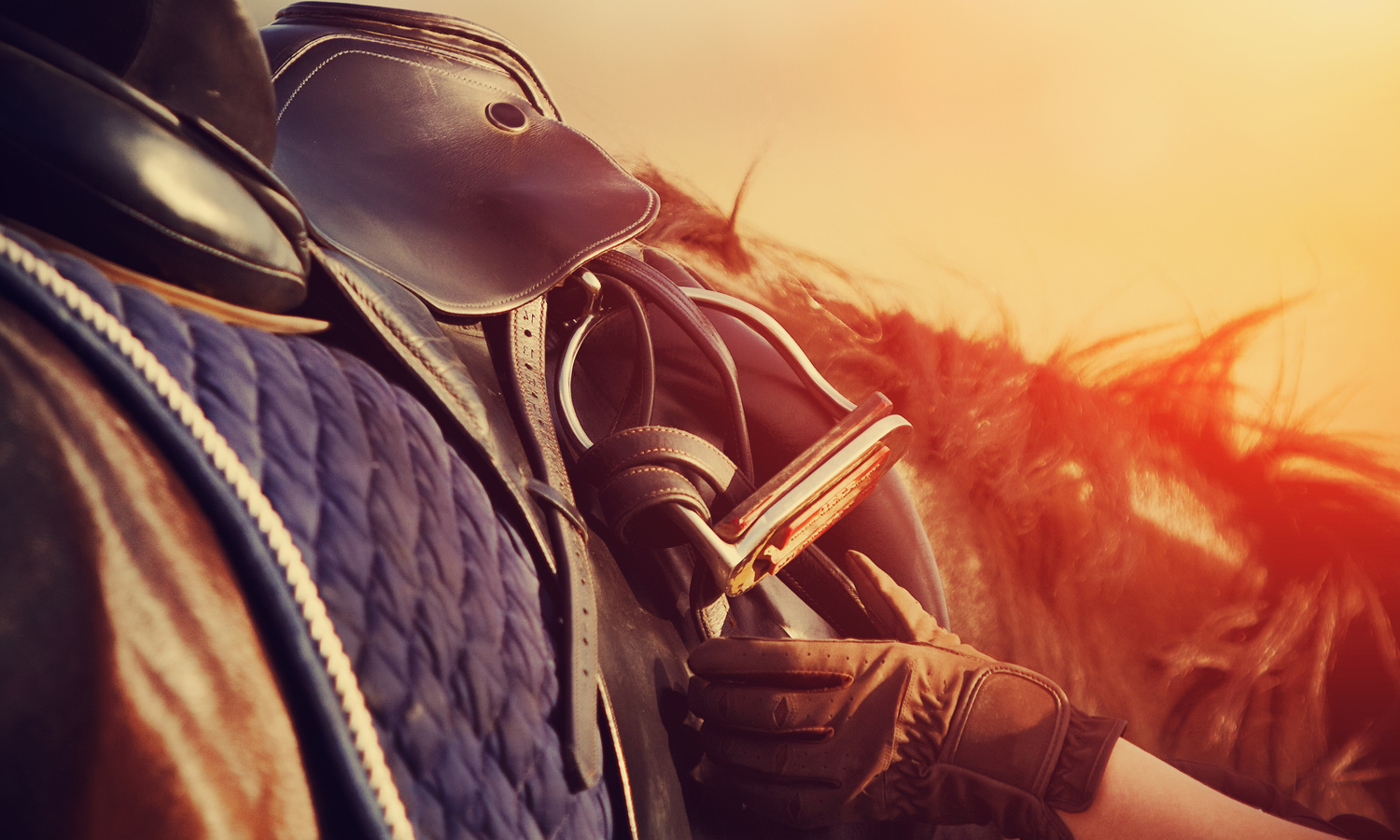 by Tom Carley
---
The KENTUCKY DERBY picture cleared up tremendously over the March 28th weekend with three major stakes races run at longer distances of 9 and 9.5 furlongs: UAE DERBY, FLORIDA DERBY and LOUISANA DERBY.
Several horses punched their ticket for the KENTUCKY DERBY by getting enough points to assure themselves contender positions. Owners of those horses who did not fare well in these preps looked on as the opportunity to acquire Derby points slipped away. Now they face racing those equines back after only a short rest to earn points – or not having garnished enough points to earn a spot in the KENTUCKY DERBY. Even if the non-winners earned points, competing again after such a short rest period will compromise their ability to run well in the KENTUCKY DERBY. Remember Palace Malice? In 2013, Palace Malice had not accumulated enough Derby points and had to run in the BLUE GRASS STAKES after only a 2-week rest, just to get enough points to be included in the KENTUCKY DERBY field. Racing for the 3rd time in 35 days, Palace Malice grew tired in the KENTUCKY DERBY after having the lead.
This week's Featured Races, all worth 100 Derby Points:
Stakes Recap There were three 3-year-old stakes races over the past weekend.
UAE You Tube Video:
UAE DERBY (United Arab Emirates)
This 13/16 mile (9.5 furlong), $2 Million stake was held on dirt in Dubai as a part of the country's annual racing festival, the Dubai World Cup Night. Many do not consider this race a real KENTUCKY DERBY prep as few horses that win here actually come to the United States. Only one horse in the race was Triple Crown nominated and he won convincingly. Remember the name of the winner for May 2: Mubtaahij. Mubtaahij trailed in fifth place, 2 lengths off the pace until the field reached the 5/16ths pole. There the jockey tapped him and Mubtaahij hit another gear, simply destroying an international field. Horses that caught my eye:
Mubtaahij has now won four races in five dirt starts since beginning his career with two lackluster performances on turf. He showed plenty of stamina as this race was 13/16 miles, which is farther than any United States Derby prep. Connections have already set a schedule to fly to Chicago (trainer Mike De Kock has run in ARLINGTON MILLION before) and prep there before he ships to Churchill Downs.
POSITIVES for Mubtaahij:
Shows stamina needed to win the KENTUCKY DERBY as he won at 13/16 miles on a deep racetrack that American horses later on the race card had problems with (such as California Chrome).
Connections have been eyeing the KENTUCKY DERBY since early January.
Proved he could rate just off the pace and make one sustained run in a large field.
Trainer Mike De Kock has had worldwide success in Dubai, Australia, and South Africa. He believes in superior equine stamina (De Kock does not come from a horse family and because he was interested in horses, joined the South African Equine Army at age 18 where he learned about equines.) He has also created his own brand of feed. I will profile him in a column as we get closer to the KENTUCKY DERBY.
Shows quick acceleration when asked by jockey.
Is physically big for age, yet agile enough to navigate through a large field.
NEGATIVES for Mubtaahij:
Failed to change leads in the stretch. Will need to learn how to do this before the KENTUCKY DERBY.
Unfamiliar to United States tracks, crowds, etc. For instance, in the United States, horses are accompanied in the post parade by a lead pony. In Europe, they canter alone during the post parade.
Faces long travel time from Dubai to Louisville. Horses take some time to recover from such a long trip, and some desert-trained horses also have a hard time adjusting to the Kentucky climate.
No other horses that ran in the race are Triple Crown nominated.
FLORIDA DERBY ESPN Video:
FLORIDA DERBY

This Grade 1, $1 million, 11/8 mile (9 furlongs) dirt race was advertised as a rematch between Upstart and Itsaknockout. However, the other Todd Pletcher entrant, Materiality, had his "coming out party" running in what was only his third race. Materiality took the lead turning for home and drew away from Upstart in the stretch. He won the race convincingly. Horses that caught my eye:
Materiality ran well beyond his experience. He looked very professional in the way he did not chase a quick fast pace and drew off in the stretch. This horse has a lot of upside and one I will be looking at closely as we get closer to May.
POSITIVES for Materiality:
Two wins 9 furlongs at Gulfstream.
Very professional in the way he acted on the racetrack and in the race.
Possibility of improving as he gains more experience.
NEGATIVES for Materiality:
No horse has won a KENTUCKY DERBY without racing as a 2-year-old since Apollo in 1882.
Closing eighth mile was run slowly. However, the race was assigned a high Beyer Speed Rating of 110.
Upstart still has done little wrong in any of his career races. I get the idea he was not asked for a lot in this race as the connections strategized saving his energy for the KENTUCKY DERBY. There also were media reports that the trainer did not like how slow the racetrack was Saturday due to it being dry.
POSITIVES for Upstart:
Looked very professional in running 2nd.
Continues to look physically well, and moved well on the racetrack.
Ran well on a dull racetrack. Time was very slow compared to other Derby preps.
Jockey did not ask a lot out of this horse and he was not asked to try to duel the winner.
NEGATIVES for Upstart:
Lost second consecutive race to a Pletcher-trained horse.
Not worked as hard by trainer as he did last fall. Some might not think that Upstart is working as sharp as he was earlier this year.
Ami's Flatter still has not shown that he can beat any of this year's good 3-year-olds. Still, he earned enough points to have a chance at getting in the KENTUCKY DERBY field, depending on what some horses do in the prep races of the next two weeks.
POSITIVES for Ami's Flatter:
Closed to run third and continues to show a closing style.
Earned much needed Derby points.
NEGATIVES for Ami's Flatter
Fails to win a race against this group of 3-year-olds.
Only one winning race.
How does this horse make up the 14 lengths he lost to the winner by in the KENTUCKT DERBY?
I question the connections desire to run in the KENTUCKY DERBY when this horse is a leading QUEEN'S PLATE candidate. The horse is eligible for the QUEEN'S PLATE as he is Canadian bred. The Queen's Plate is Canada's oldest thoroughbred race limited to 17 contending 3-year-olds, run at 11/4 mile since 1860. The race takes place each summer, in June or July, at Woodbine Racetrack, Etobicoke, Ontario, and is the first race in the Canadian Triple Crown.
Louisiana Derby YouTube Video:
The LOUISIANA DERBY
This Grade 2, 1 – 1/8 mile (9 furlong) romp is conducted on dirt for $750K. International Star continues to show his dominance of the Louisiana prep races as he won for the third straight time at the Fairgrounds. Todd Pletcher-trained Stanford set the early pace and held on to run second. Stanford had run second in his last race to this weekend's FLORIDA DERBY winner, Materiality. This time out, Sanford again ran 9 furlongs and saw the distance was no problem. We might have seen a different result in a shorter stretch. Horses that caught my eye:
International Star chased the early pace setters once again and closed strongly on the rail to win his third straight race.
POSITIVES for International Star:
3 graded stakes race victories in a row.
Very impressive last eighth of a mile in 12.7 seconds.
NEGATIVES for International Star:
Appeared jockey whipped this horse aggressively in the stretch. Did he ask too much of this horse in this race that might leave him without energy in the KENTUCKY DERBY?
Emerging as a strong contender? Or simply a "horse for the course"?
Won't be stabled at Churchill Downs. Will train and be stabled at Churchill Down's Trackside Training Facility. This will not allow the horse to train daily on the racetrack on which they run the KENTUCKY DERBY, even though he will be in Louisville.
Stanford answered a lot of questions in this derby about whether he belonged in the conversation about the best 3-year-olds this year. He has the potential to improve as he matures.
POSITIVES for Stanford:
Set a quick pace and fought gamely, deep into the long Fairgrounds stretch.
Passed by the winner in this race, and didn't give up his lead.
NEGATIVES for Stanford:
An experienced horse, but I question how he will run in a larger field.
II. KENTUCKY DERBY POINTS FIELD SHIRNKS BY ONE
While this is technically not true as 20 horses will still be eligible to run in the KENTUCKY DERBY, the 100 points earned by Mubtaahij by winning the UAE DERBY earns him a spot in the gate. In the past, horses that have won the UAE DERBY have decided not to travel to Louisville. Consequently, this allowed one more qualifying spot to be available to a U.S. horse that did not win a high point prep race. The connections for Mubtaahij have announced they are coming to the KENTUCKY DERBY, so there is one less spot available this year to a horse that did not win a high point prep race.
III. CURRENT POINT STANDINGS
As we enter April, less than 5 weeks away from the KENTUCKY DERBY, it's no time to begin looking at who has enough points and who doesn't. The connections will begin to scramble to get in the top 18 (trainers always like to be assured they are not knocked out by a late prep race).
I will update this list weekly and begin to insert comments as we get closer to May. Remember, it takes 100 points to be eligible.
---
Horse
Points
Prep Race Left
---
International Star
171
---
Mubtaahij
100
---
Materiality
100
---
Upstart
76
---
El Kabeir
75
WOOD MEMORIAL
---
Dortmund
70
SANTA ANITA DERBY
---
Carpe Diem
64
BLUE GRASS STAKES
---
American Pharoah
60
ARKANSAS DERBY
---
Itsaknockout
60
---
Firing Line
58
SANTA ANITA DERBY
---
Dubai Sky
50
---
War Story
44
---
Maftool
40
---
Ami's Flatter
40
---
Stanford
40
---
Conquest Typhoon
26
BLUEGRASS STAKES
---
Far Right
22
ARKANSAS DERBY
---
Keen Ice
22
---
Made from Lucky
20
WOOD MEMORIAL
---
Prospect Park
20
SANTA ANITA DERBY
---
Tiz Shea D
20
WOOD MEMORIAL
---
Bold Conquest
17
ARKANSAS DERBY
---
Mr. Z
14
---
Frosted
13
---
Truth or Else
11
ARKANSAS DERBY
---
Ocho Ocho Ocho
1
SANTA ANITA DERBY
---
Daredevil
10
BLUEGRASS OR ARKANSAS DERBY
---
The standout for me on this list is the last horse, Daredevil. Thought by many at last Fall's BREEDER'S CUP JUVENILE, to be among the top three in the division, he now finds himself on the outside looking in as far as Derby points are concerned. The connections have not announced which race Daredevil will make his next, but he needs to run first or second in order to be assured enough points to get in the field. If he runs third, he will need some help to make the field.