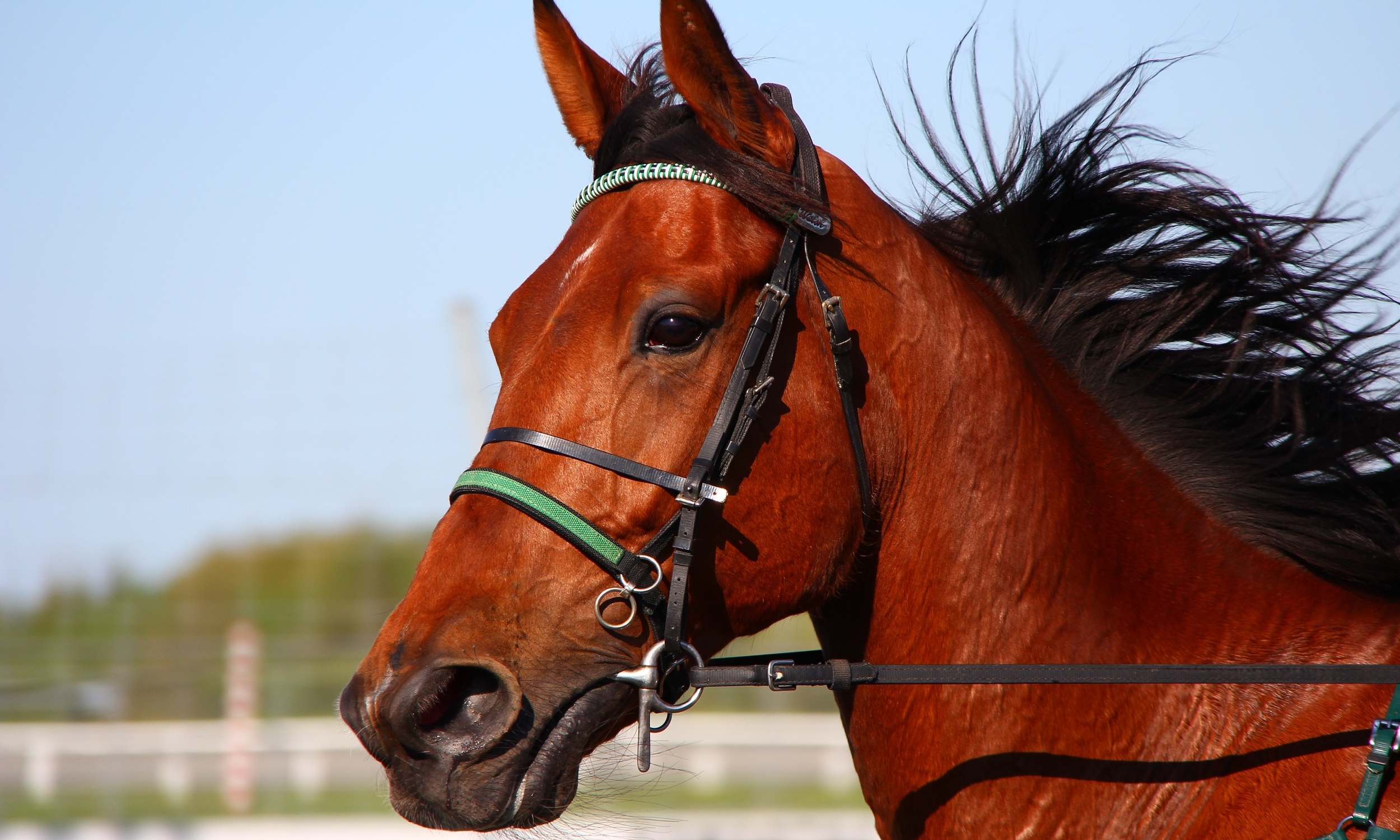 by Tom Carley
---
All:
This is the weekend we all have waited for. Much like Christmas, opportunities to gain over and over and with the size of the pools, it can provide some big scores. History shows longshots abound on this program in the past. Watch the weather as over an inch of rain has hit Lexington in the last 48 hours. This is the day 1 analysis.
Breeders Cup Distaff
9 th Race
9 furlongs
Race to see which horse will be the second best filly of the year. A very balanced field and this one can go several different ways. I can make a case for as many as 9 of these.
1 I'm a Chatterbox Loved how this horse improved in New Orleans last Winter coming into the Larry Jones barn. If not for a bad break in the Kentucky Oaks would be first or second in 7 straight races in the Jones barn. Won for fun in the Cotillion. Should get a good trip from the rail if she can get out of the gate. Like this one's chances at a decent price.
2 Frivelous Did not show me much in the Spinster held here and is facing much tougher today.
3 Salama Runner from Peru. Has never been off the board in 9 starts with 5 wins. Must ask yourself who she beat. Made USA debut to stretch legs in Optional claimer and did not embarrass running a closing second. Trainer likes the work tab. That was at same distance and track as today, but not against this field. A great buy at the $13,000 purchase, but not against this company.
4 Stopchargingmaria Many feel she has trained the best all week. Is 3 of 4 with Castellano and he jumps aboard. Weakened in the last start. Great set of works set this 4 year old to have a real shot at ending the season a champion.
5 Calamity Kate Prado will set this on the front end and see how far he can take her. Almost held off the #1 horse in the Cotillion at 22 to 1. Should be more odds than that today. I just do not see her going gate to wire with this crowd.
6 My Sweet Addiction Another longshot who likes to run on the front end. Mike Smith is never to be ignored at 30 to 1. Did win the Vanity at this distance in May, but has struggled until her last when she chased Beholder. A step below some of these and the fact she will not get an easy lead make me shy away.
7 Wedding Toast Will be on many tickets. Has won 3 in row dominating the New York group. 2 for 2 at the distance, but looks to prefer shorter distances. Looking at for a minor award.
8 Curalina An interesting one here from Pletcher. Does not seem to get there, but has run a series of good races in recent stakes races against quality horses. This is the type of horse that is a candidate to spring an upset at a double digit rate.
9 Stellar Wind Sadler brings this one cross country for the second time. She ran 4th in the Kentucky Oaks. Could get a minor sward, but the lack of a local work, and history of running shorter distances make me doubt this one.
10 Yahilwa Has run all over , but seems to run in lower graded stakesraces. PASS
11 Untappable SCRATCHED
12 Got Lucky Looked good and gutsy winning the Spinster in the final jumps here, 3 weeks ago. She did not face as good of a group that day and the outside post shies me away.
13 Warren's Veneda Has not won since March. Will continue trend today.
14 Sheer Drama The outside post is scaring many away. Has beaten many in here, but still is stepping up today slightly. Will play for minor award.
15 Peace & War This one could upset the applecart. Horrible post postion, but will be overlooked so worth a few bucks. Second off a long layoff for a very good conditioner. Jockey will have to take back so this one will need a fast pace and will need traffic help to pass many in the stretch.
ANALYSIS: A few of these will be flying from the start. A lot of the class horses will be content to take back and wait for the stretch run. The lower quality speed horses will burn themselves out and a run to the wire will determine the champion.
Win line 1 4 8
Place line 1 4 5 6 8 14
Show line 1 4 5 7 8 9 12 14 15
Juvenile Fillies Turf
8 th Race
1 Mile Turf
The rain & sandy turf course take away some of the prior European advantage. Watch ho earlier turf races are playing. Thursday turf races were moved to dirt. Handicapping this one as a yielding turf course.
1 Tin Type Gal Scratched
2 Thrilled Consistent in 3 starts. Never worse than second, and actually shortens up today.
3 Alice Springs Won a stake in career debut before losing 4 straight before winning claiming race ($300,000) last out. Has never run past 7 furlongs makes me think this one is not the best import here.
4 Catch a Glimpse Casse horse found Canadian foes much easier than American foes. I like the addition of jockey F. Geroux last out as he is one of the better turf riders. Three average local works, but another improve could put her in the mix.
5 Ruby Notion Has never ran farther than 5 ½ furlongs. Taking a stand against.
6 Andreya's Reward Has beat lower level Gulfstream company. Tried better class at Kentucky Downs and it did not work out so well. Passing.
7 Sapphire Kitten Only has run twice, but came a neck from beating likely favorite Harmonize last out. Will figure she will be in the mix and any improve could see her getting her picture made.
8 Harmonize The one many are looking at. Won prep here in early October very impressively considering she had to go 8 wide to get running room. Had been on the front end in two prior races. I like a lot.
9 Nemoralia A European horse that has a USA prep. Showed a mild kick in last effort and at the price, one you must include.
10 Illuminate Accomplished sprinter trying to stretch out. Has Detori in the irons. Could like a wet turf course.
11 Pricedtoperfection Do not like the outside post for this one who has earned subpar speed figures.
12 Gliding By I question why this one is here. Only one career start so this one must have shown something in the morning.
13 Mirage Jamie Spencer takes back the mount on this one who won in Euro debut and then came to California and ran a rough trip 3rd. Big class jump today.
14 Last Waltz New comer to the Chad Brown barn. Modest record and would be a big surprise.
15 Time & Motion This horse has not won in 2 races. The bullet work last Saturday shows this one might be ready to surprise.

Trifecta
Win 3 4 8
Place line 2 3 4 7 8 15
Show line 2 3 4 5 7 8 9 15
Breeder's Cup Dirt Mile
7 th Race
1 mile
This track has unique set up with a short stretch due the 1 1/16 mile main track. Horses on the outside are at a disadvantage.
1 Red Vine Trainer Clement took his time to see where to run this one. While he has only won 5 times in 19 starts, he has hit the board 17 times. I look for him to be a major player today.
2 Bradester Ran on Dubair world card in Dubai mile. Is only 2 for 7 at the distance and I think he wishes the race was another 100yards given his recent form. Did beat the horse to his inside 3 back. 2 local bullet works wet my appetite.
3 Liam's Map Had talked about running in the Classic. Many thinking this one is an automatic single. Not so fast my friends. On paper much the best, but I think an upset is looming.
4 Mr. Z Has run long. Has run short. Has run 18 times and won twice. Likes to be on the front end, but will struggle here with this group.
5 Lea Has had a great year. Ran 3rd in Dubai World Cup. Has the class to stand amongst these. 3 for 3 at the distance. The one here who can beat Liam's Map. Tried turf last and I love the turf to dirt angle.
6 Street Strategy Too much of a class jump. PASS.
7 War Envoy A minor award is very possible for this one. Hard to pass up 30 to 1 on an O'Brien horse.
8 Wicked Strong Interesting here as he always gives a good effort. Like the turnback theory as he shortens from 10 furlongs to a mile. Has not won a race in 18 months. Play underneath.
9 Tapiture Ran second here last year. Has won only once in 5 starts this year. Today might be this one's swan song. Speed figures much below these.
10 Valid Always must include this one. Is on the board 8 for 10 at the distance. Play underneath in this talented group.
11 War Story This one is trying to be a real Rocky story. Coming from the Tom Amoss barn to make his last 2 starts for a relative unknown trainer. Not today in this field.
Trifecta
Win line 5 10
Place Line 1 5 7 8 10
Show Line 1 2 3 5 6 7 8 10
6th Race
Juvenile Turf
1 Mile
Win line 8 10 12
Place Line 4 7 8 10 12 13
Show 4 7 8 10 11 12 13